5-Pack of Friends & Family Size Verse Kits (40% off!)
$37.95
Regular price
$64.75
off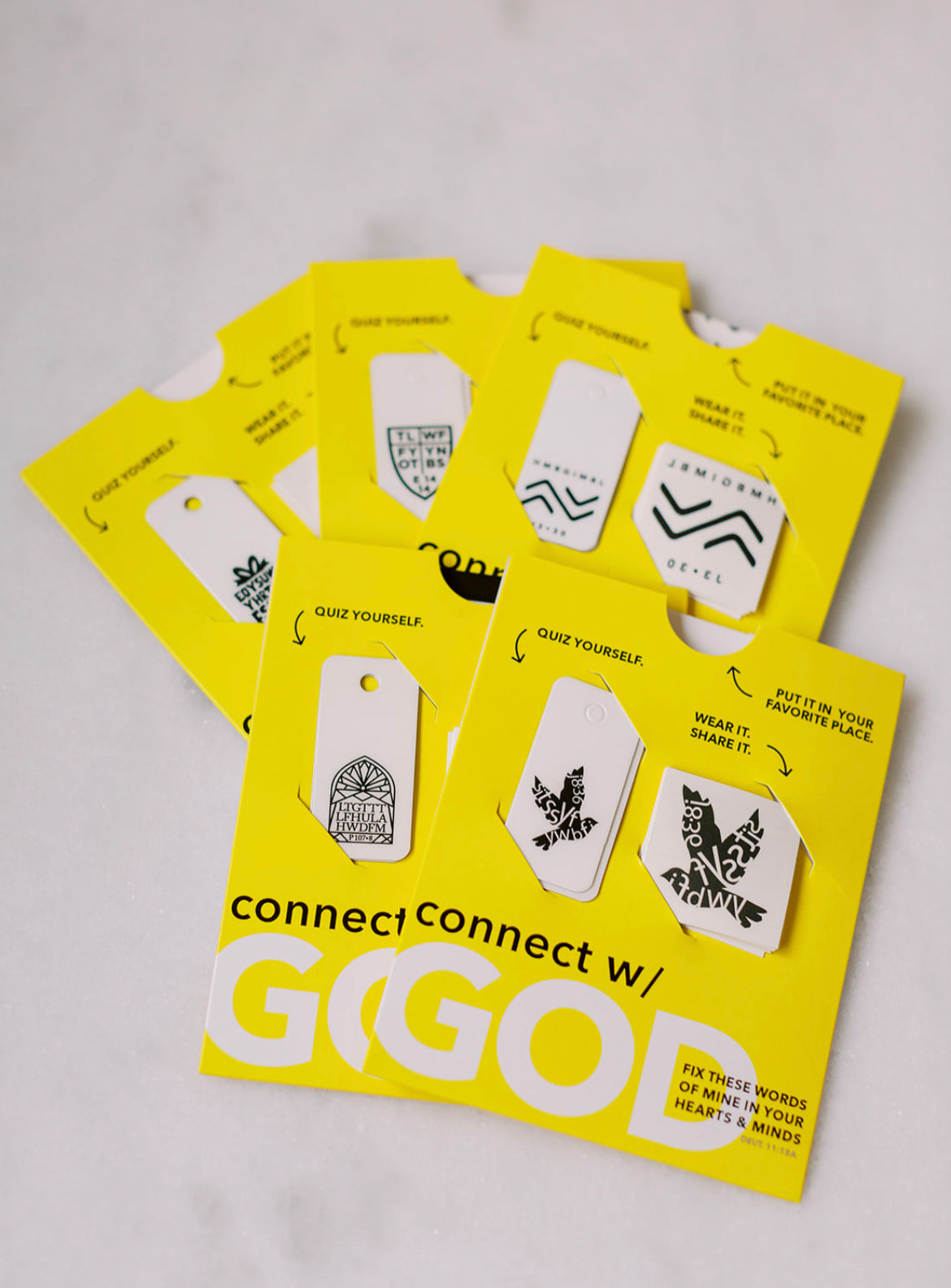 5-Pack of Friends & Family Size Verse Kits (40% off!)
$37.95
Regular price
$64.75
off
5-Pack of Friends & Family Size Verse Kits (40% off!)
$37.95
Regular price
$64.75
Bundled in packs of 5—get a great deal and share your favorite verses with everyone!



Share with your small group

Use as a standalone gift, an add on to a greeting card, or a finishing touch for a gift basket

Throw them into your purse or backpack to share with a stranger or friend who could use truth from God's Word
Each Family & Friends Size Verse Kit Includes:
12 temporary tattoos

all featuring the verse design

2 key tags with the verse design on one side and the full verse on the back
1 print (4.5" x 5.5") with the verse design on one side and a devotional on the back
Choose the verse for your 5-pack: 
"Each of you should use whatever gift you have received to serve others, as faithful stewards of God's grace in its various forms." — 1 Peter 4:10 




"Let them give thanks to the LORD for his unfailing love and his wonderful deeds for mankind." — Psalm 107:8 




"He must become greater; I must become less." — John 3:30 




"The thief comes only to steal and kill and destroy; I have come that they may have life, and have it to the full."— John 10:10 




One of Each: 1 Peter 4:10, Psalm 107:8, John 3:30, John 8:36, Exodus 14:14 



Order by December 12 for guaranteed delivery before Christmas! An email containing tracking info will be sent when your order has shipped.
Good Subscription Agency