YOU ARE LIGHT - EPH 5:8 (Digital Print Pack)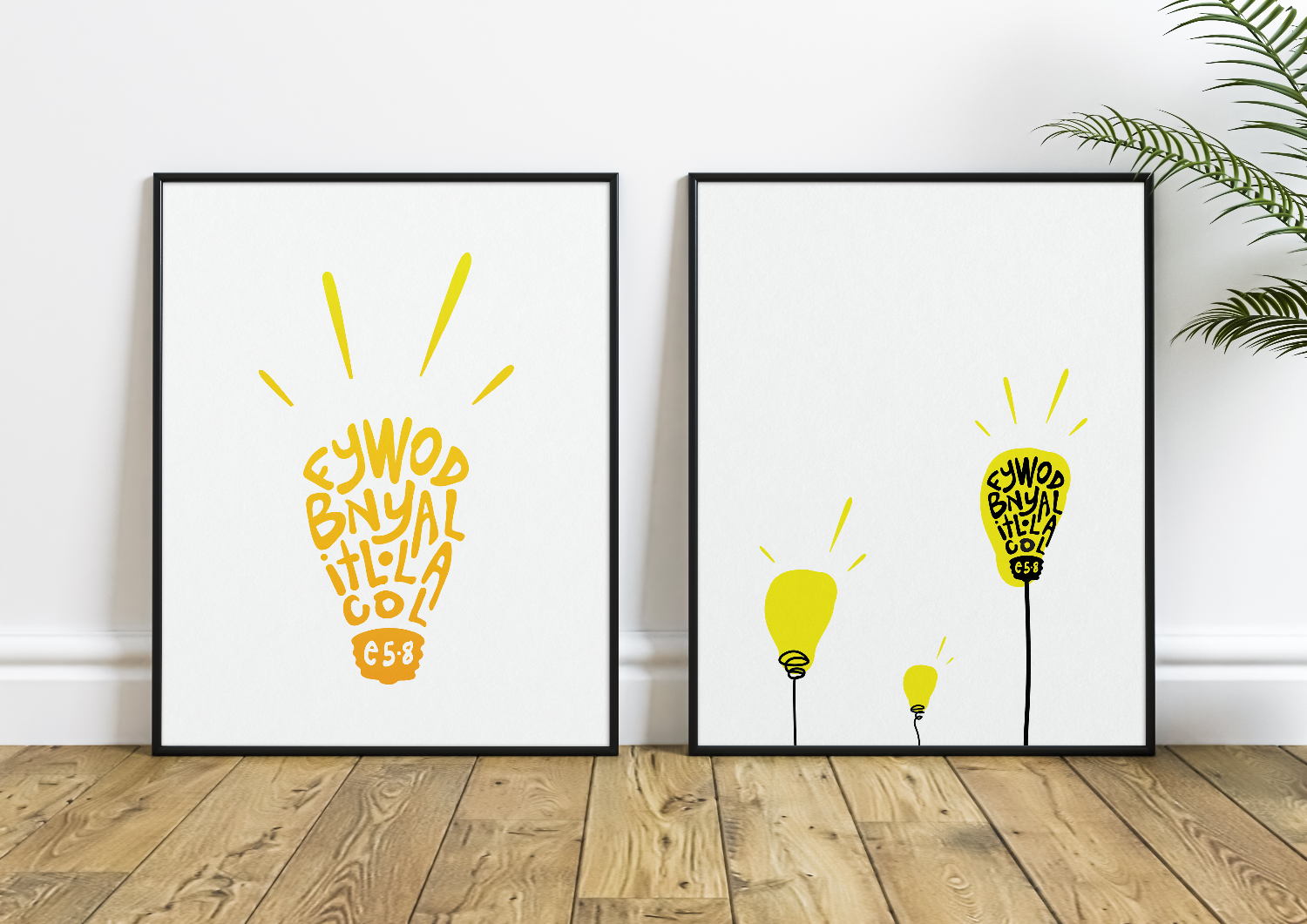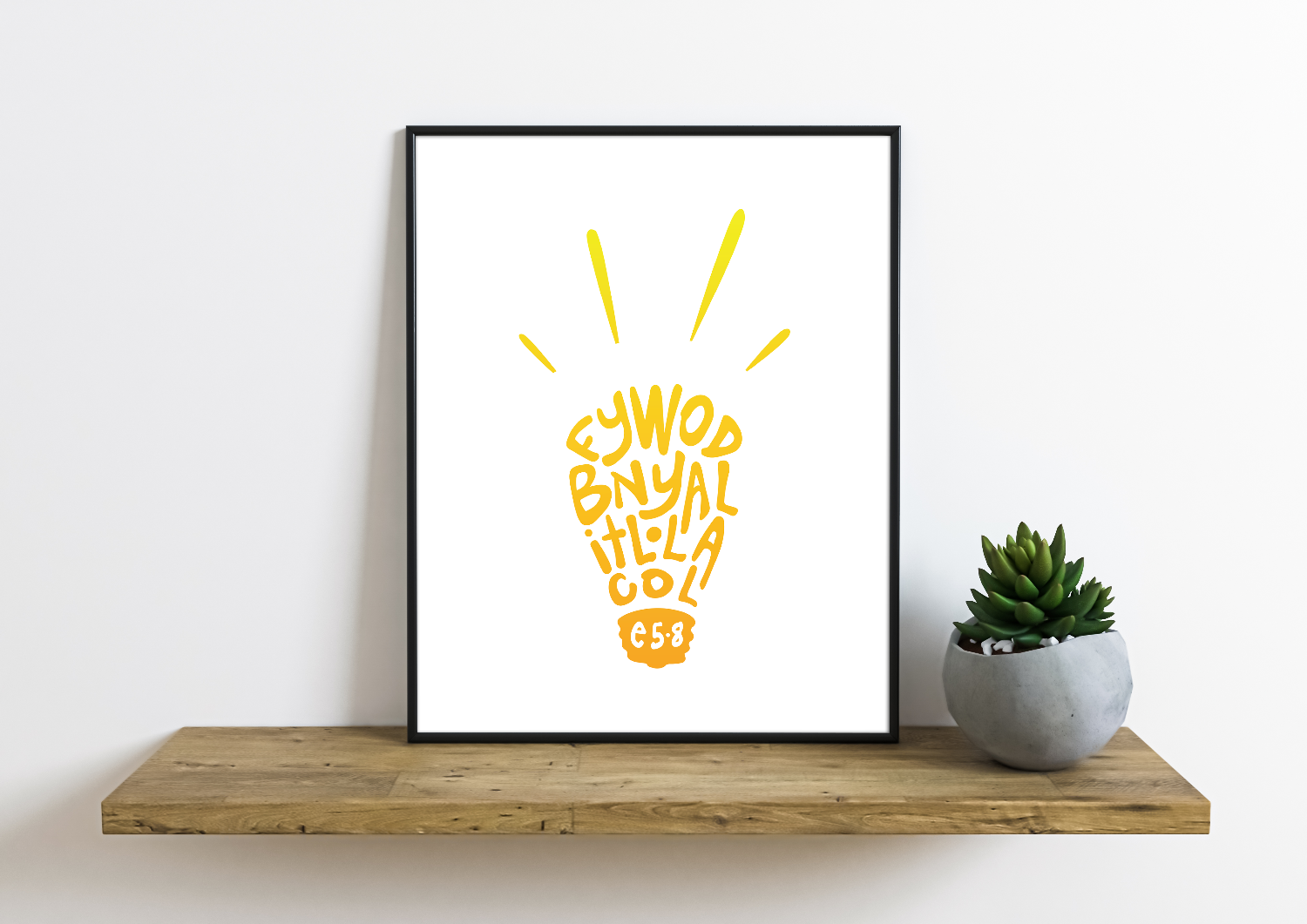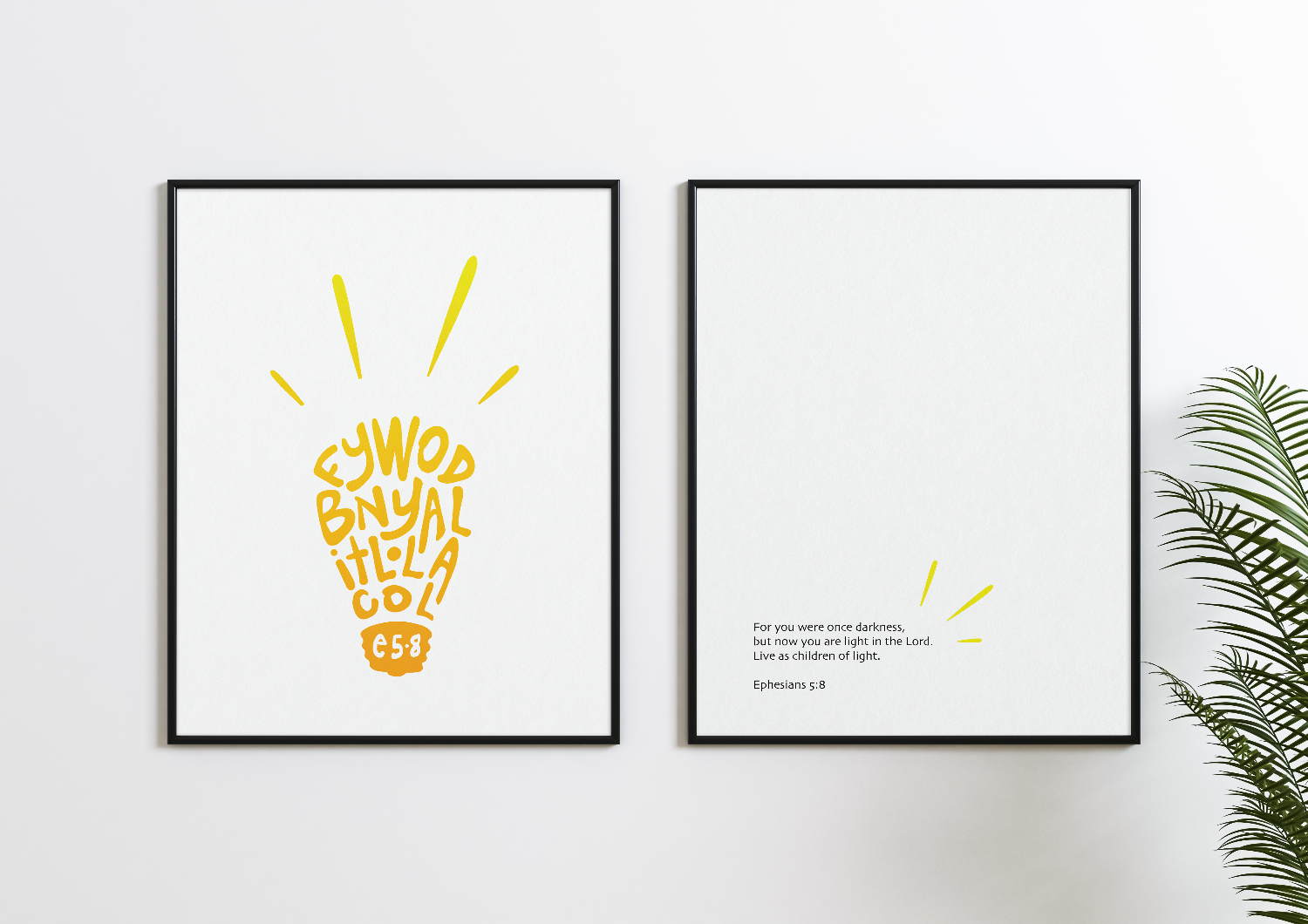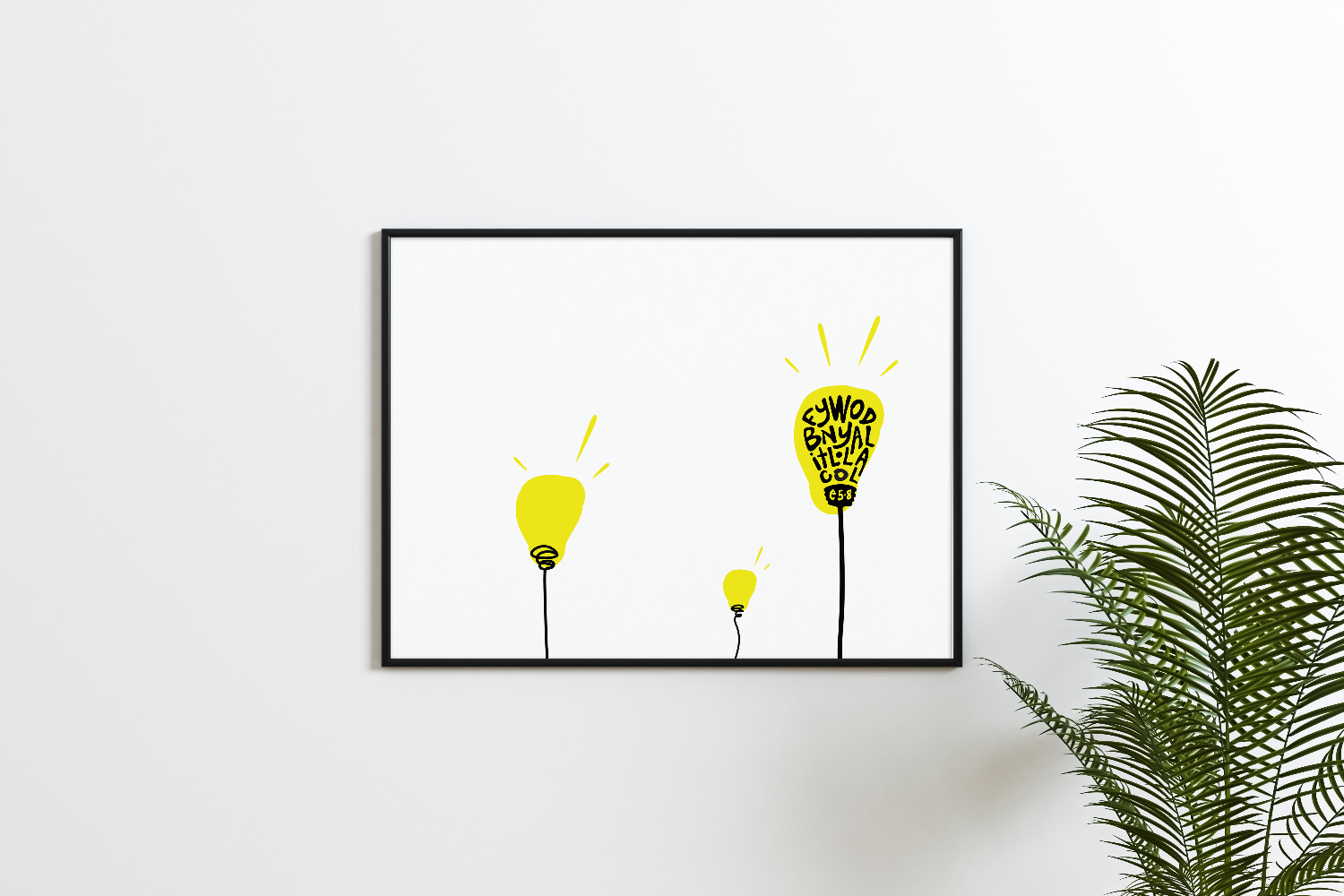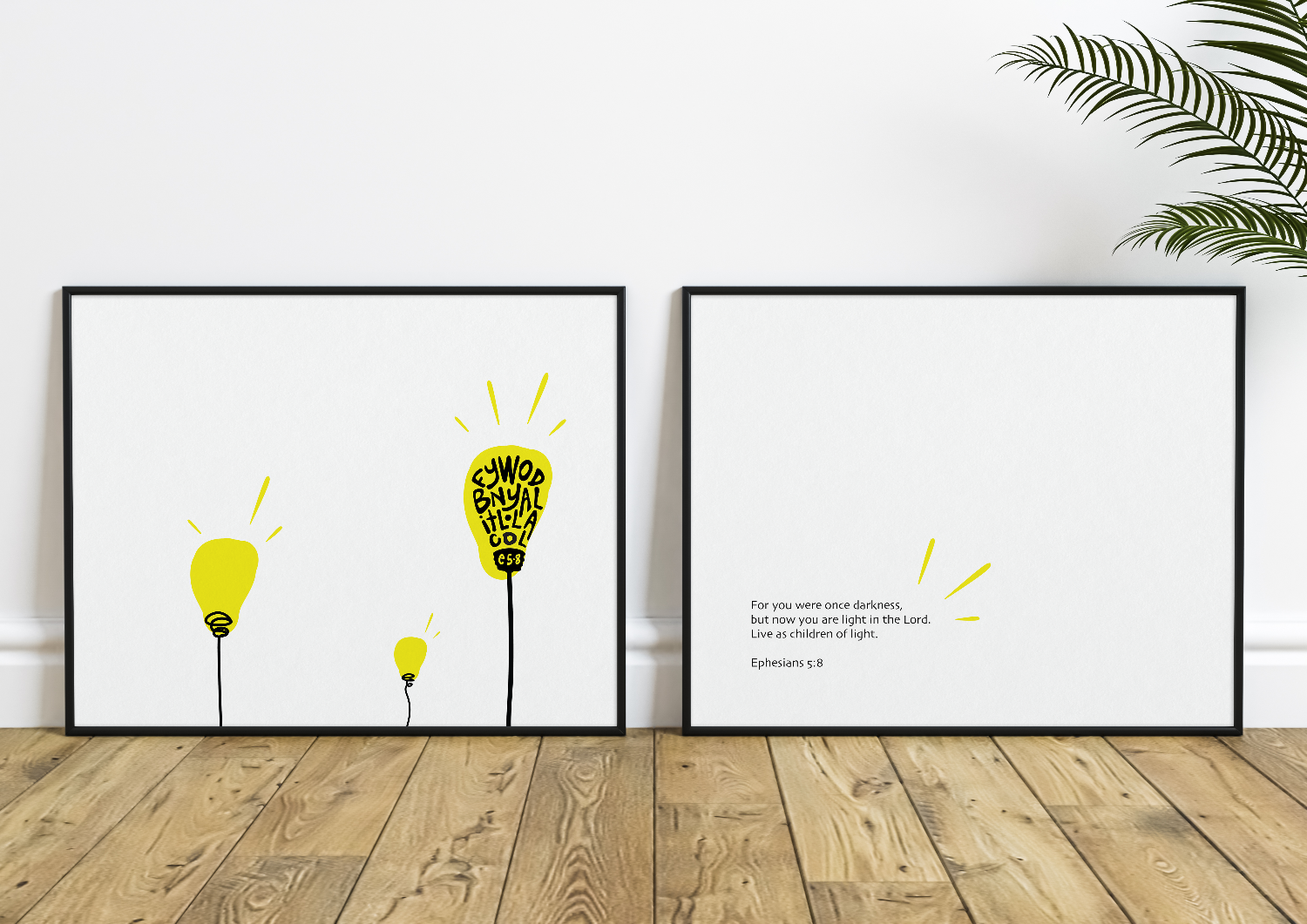 YOU ARE LIGHT - EPH 5:8 (Digital Print Pack)
YOU ARE LIGHT - EPH 5:8 (Digital Print Pack)
"FOR YOU WERE ONCE DARKNESS, BUT NOW YOU ARE LIGHT IN THE LORD. LIVE AS CHILDREN OF LIGHT." EPHESIANS 5:8
Jesus turned on the light!
Who can transform us from darkness to light?
Who can bring life to that which is dead?
ONLY JESUS.
He alone can miraculously:
→ illuminate to our minds,
→ cleanse our souls, and
→ enliven our hearts.
Now that's worth celebrating! Hang this print over your coffee pot, or in your child's bedroom, and remember- you are now light! 
Design Pack Details:

Dimensions: 18 digital files - 5x7, 8x10, 11x14 - 3 designs for each vertical & horizontal
Material: Digital Download, PNG Files, Self Print

Files: 1 Zip folder - 18 files total
Delivery:
Immediate file download upon purchase
Print Design Concept - How It Works
We start with a verse (Eph. 5:8).
We make a beautiful design with the first letter of each word in the verse.
When you see those letters, you recall the words they represent, helping you memorize the verse.
Good Subscription Agency