Psalm 23 Children's Series (Family Size)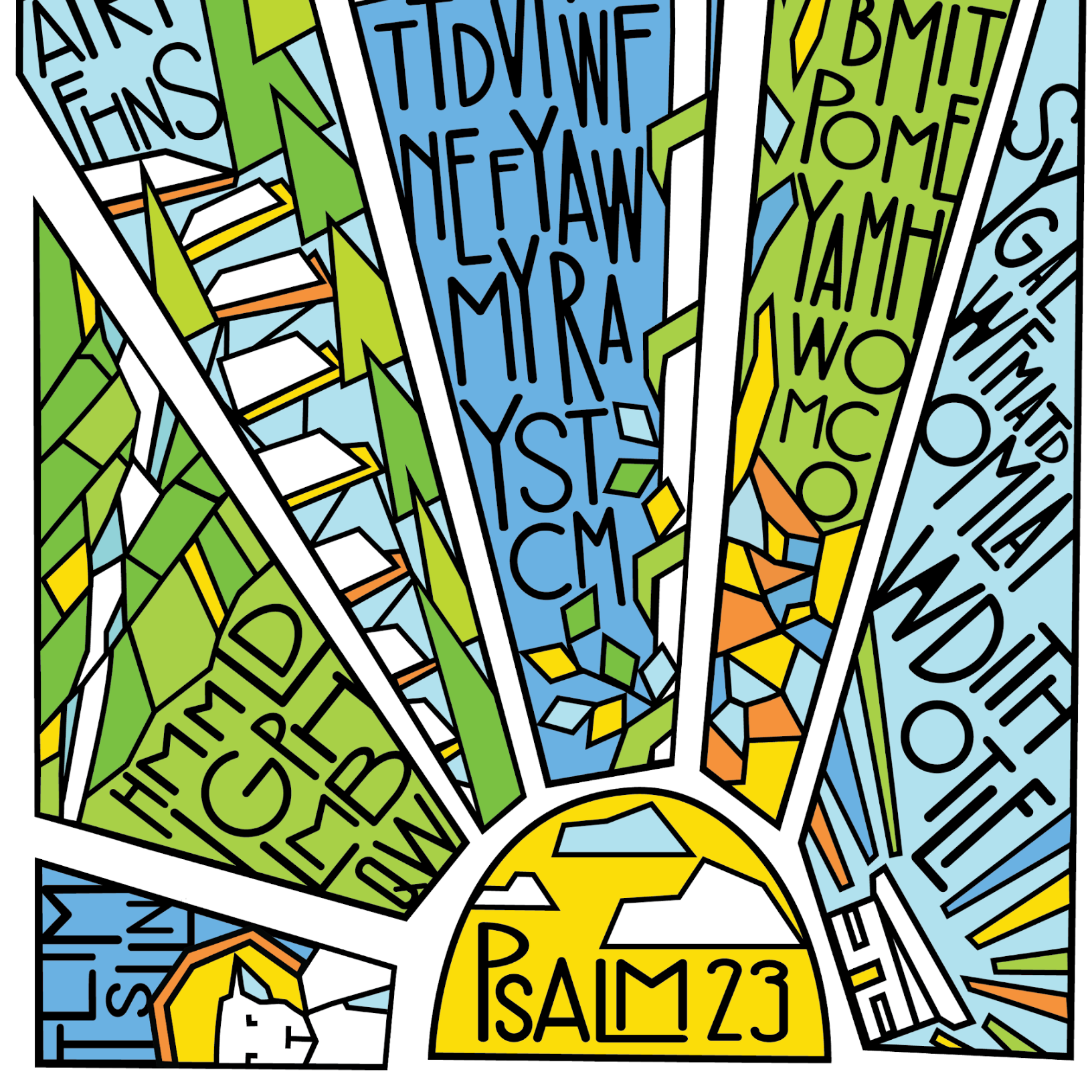 Psalm 23 Children's Series (Family Size)
Psalm 23 Children's Series (Family Size)
An engaging, fun, colorful 6-part series to memorize Psalm 23 as a family!

When you finish this series, everyone will be able to recite all of Psalm 23 and understand who the shepherd of their souls is and how he cares for them. This series is designed for elementary aged children and can be completed in 6 weeks or 6 months, spaced out as you see fit in your family.

Here's what the kit includes:
Tattoos for 5 people
Each person gets 3 colorful temporary tattoos of each verse design to help them memorize the verse. 
Friends and strangers ask, "Hey! What does your tattoo mean?" and your kids will be able to share the verse and their faith in a fun, organic way!
Key Tags for 5 People
Key tags include the verse design on one side, and the verse on the opposite side.
Key tags function as flashcards that remind you of the verses you've already memorized.
2 Prints of the Entire Passage
(2) 8 1/2 x 11" prints of the verse design 
On durable plastic paper to place in a visible spot as a beautiful and functional reminder.
Downloadable poster size available for printing
Devotionals and coloring sheets for each verse
Each verse comes with a teaching guide with questions to promote conversations with kids and help them apply the words they are memorizing to their lives.
Conversation starters
A teaching passage to read to the children to help them understand how Jesus is the good shepherd.
A guided prayer to pray together

Coloring sheet and activity page for each verse
All scripture quotations used for designs, unless otherwise indicated, are taken from the Holy Bible, New International Version®.
Working with a larger group? Check out the Psalm 23 Children's Series (for schools and churches).
Good Subscription Agency