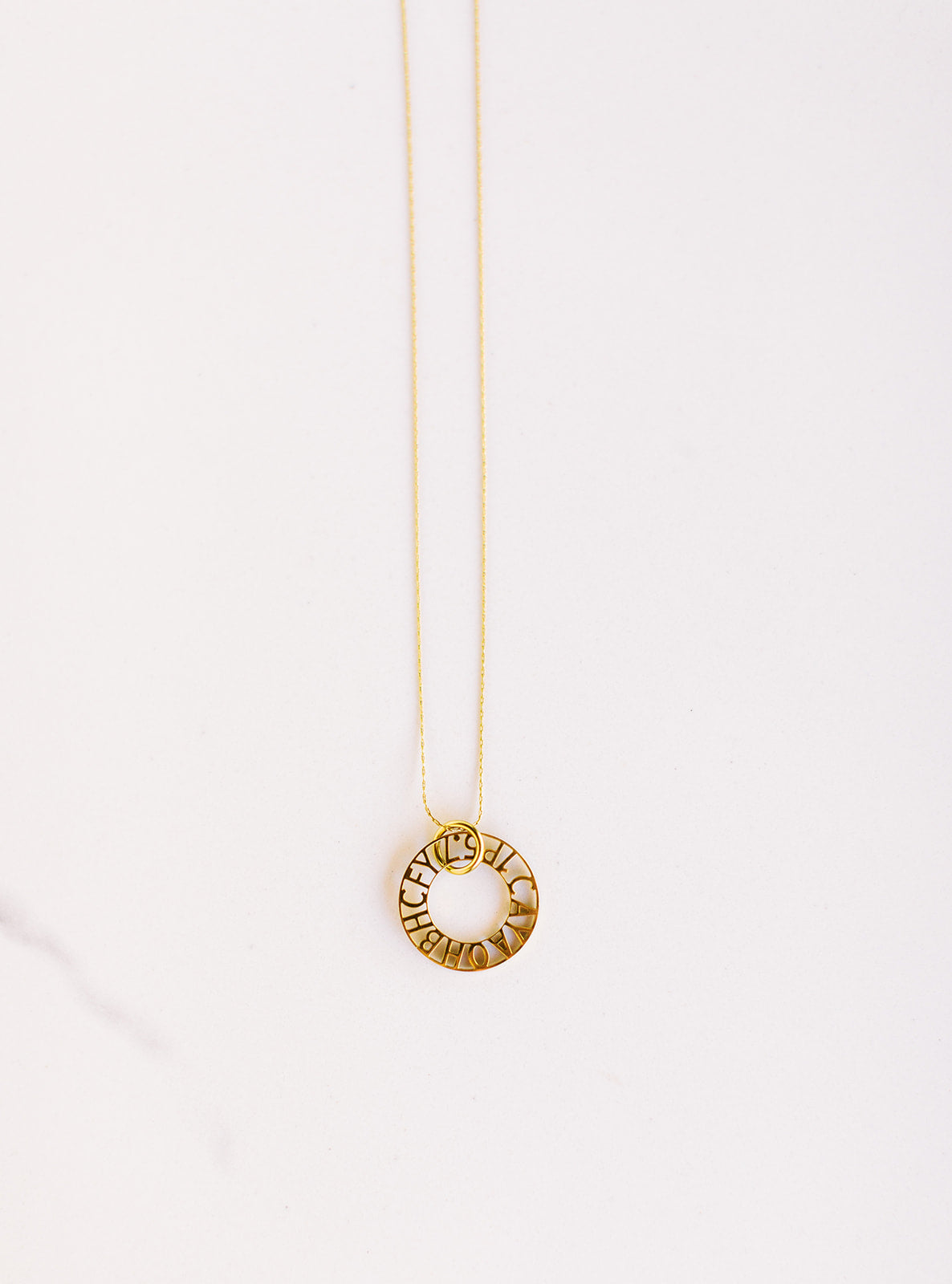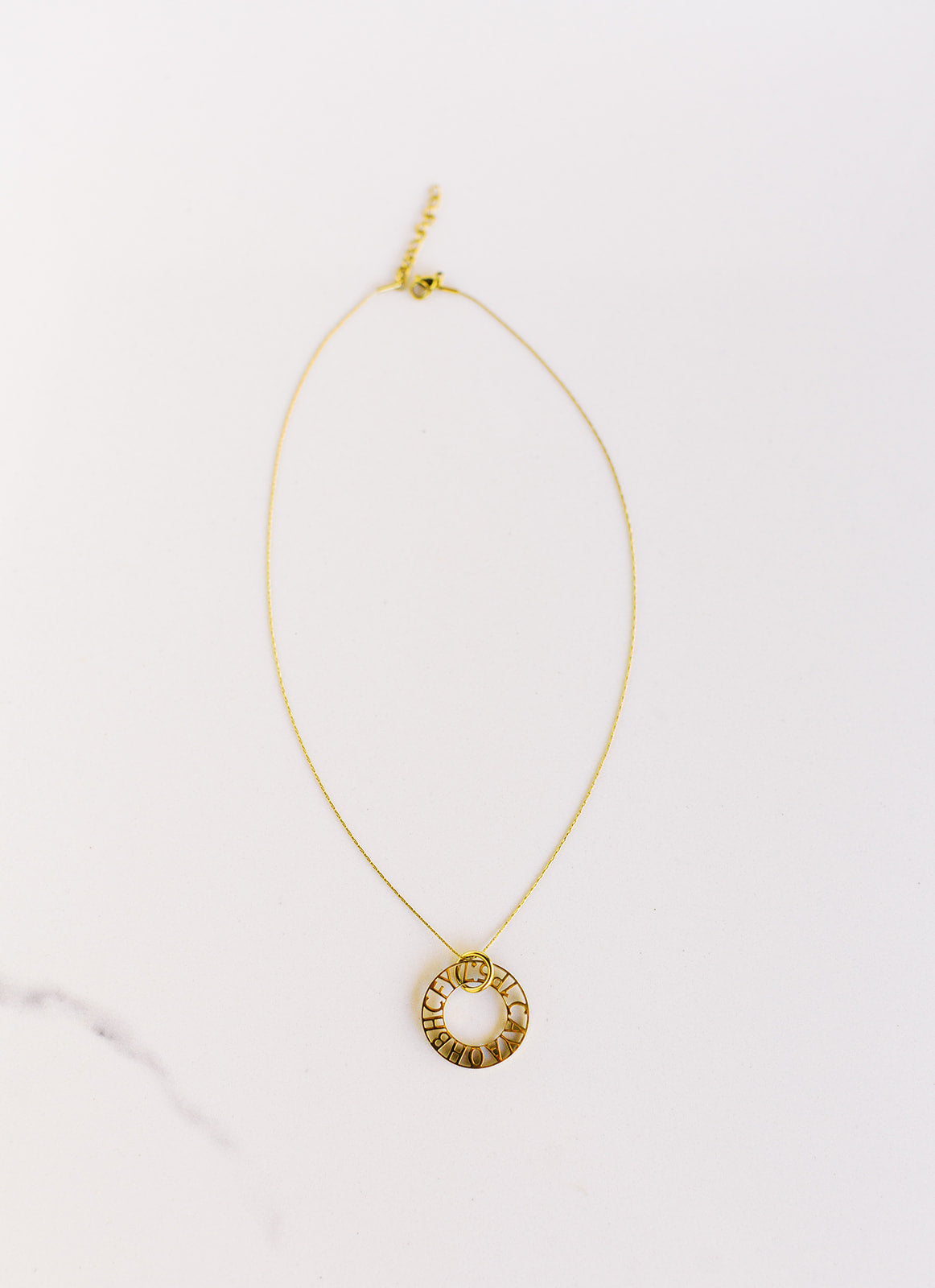 Cast all your anxiety on him because he cares for you. 1 Peter 5:7
We've partnered with Starfish Project to bring you a brand new verse design. Starfish Project helps trafficked and exploited women and girls experience freedom, establish independence, and develop careers. 
This necklace is a beautiful reminder that we can cast our anxiety on the Lord because he cares not only for us, but the women and girls who made these necklaces. 
Product Description
Made with love in East Asia.
Material: 14k gold plated stainless steel
Measurements: 16.5" with 1.25" extender, 1" diameter
Shipping: 
Free US shipping (during the Easter Sale!)
Print Design Concept - How It Works
We start with a verse (1 Peter 5:7).
We make a beautiful design with the first letter of each word in the verse.
When you see those letters, you recall the words they represent, helping you memorize the verse.
Good Subscription Agency